Another weekend trip for some caching. This time, joined by Lesley, and headed to Shreveport. I have to admit, this trip would have been slightly better if I liked gambling...
Left Dallas Saturday morning and drove to Shreveport. Stopped for a few caches along the way. The first was about 10 feet inside of Texas, right by the sign. It was interesting to figure out the traffic flow here.
Found a cache on the way into town at a random dead end. We also stopped at a park and found a pretty neat cache there. The title of the cache was perfect for the signs that plastered the park - never seen so many limiting signs in one space, ever. After these, we checked into the hotel and walked around downtown. Not much going on here, but then we stumbled upon the most awesome cache (at least in terms of location) I've been to in a long time. When finding the cache, there is a HUGE painted mural on the side of a building, with signs and instructions, and everything.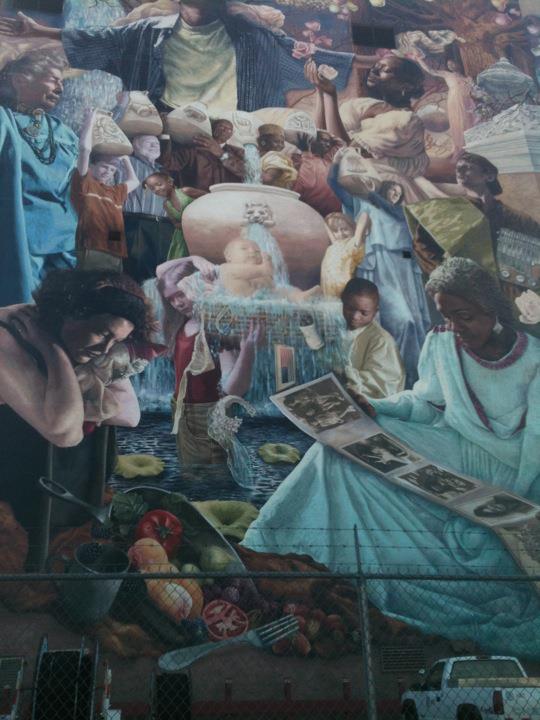 As I said, pretty awesome.
Lesley and I surprised Evan with a nice dinner and we had a relaxing evening. The next morning, we grabbed breakfast headed back to Texas. Along the way, we stopped at Caddo Lake to show Lesley the awesome views (and of course find the cache at the gates). There is something fantastically beautiful about Spanish moss growing in cypress trees growing in a shallow lake.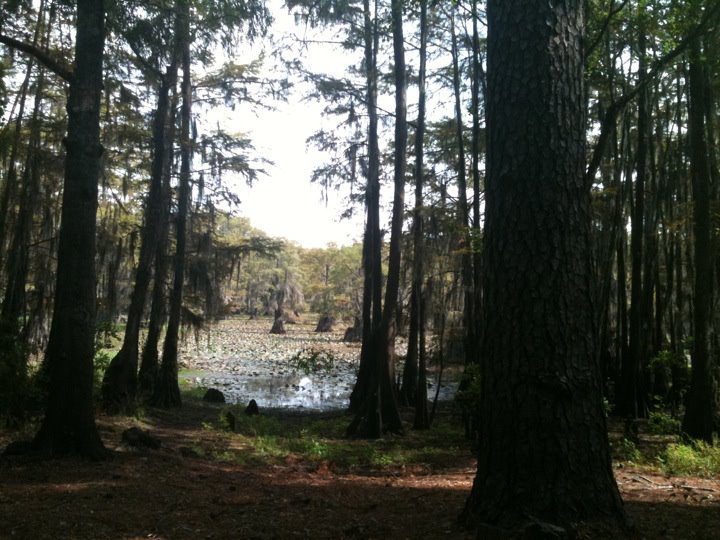 Since we were traveling in the Jeep, we asked the lady at the park check-in if there are any good off-roading locations nearby. Sure enough, there is the
Caddo Lake National Wildlife Refuge
. After quite a bit of exploring, we stumbled upon some old storage areas.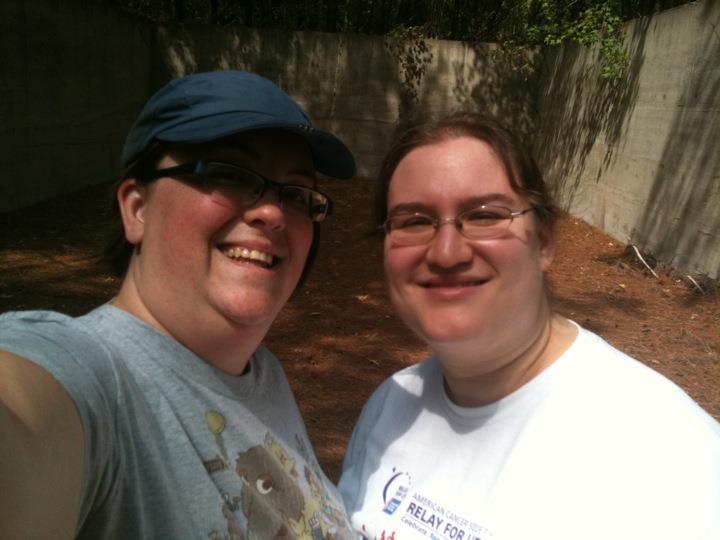 All in all, this was a great weekend. I loved the trip and the company, but pretty sure I won't make Shreveport a travel destination again.
Caches this weekend:
GoNoMo'
If It's Fun Don't Do It!
Highland Mardi Gras Cache